18th March 2020
We're trying to continue to serve our community during these difficult times and will be starting a delivery service. You can pre-order by 11am through our online shop and we will deliver to you between 1130 and 1230 Tuesday to Saturday. This is all new to us, there are bound to be a few glitches so please bear with us as we find our feet. The shop will continue to be open from 830 to 3 for coffees, take outs and terrible terrible jokes. Marsha x
26th February 2017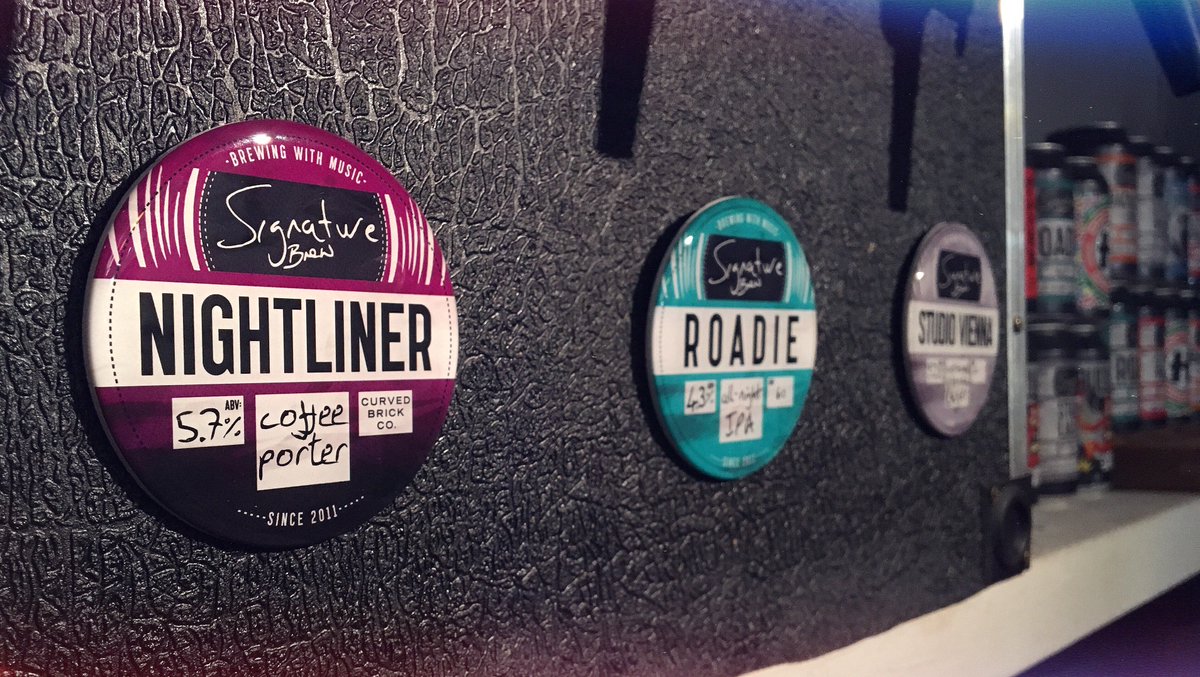 We're proud to announce our collaboration with Signature Brewery - Nightliner - a 5.7% Coffee Porter.
Nightliner is being launched on Wednesday 1st March at The Leyton Star pub. Along with the beer being served on cask and keg local burger experts We Serve Humans will be creating a very special one off burger using the beer along with chilli and chocolate. The teams from Signature, Curved Brick and We Serve Humans will be there en masse to celebrate the three way collaboration and chat to excited drinkers in attendance.
The beer is made with two Curved Brick coffees, Spectrum and 66 Clocks that were used in the mashing stage, whirlpool with the hops and a two phase cold infusion during conditioning to provide an abundance of intense, complex coffee notes in both the aroma and taste. The 15kg of coffee provide the focal point of the beer but drinkers can also expect hints of dark chocolate, forest fruits and a pleasing acidity.
31st December 2016
We're thrilled to have teamed up with our fantastic local milk round Parker Dairies to bring you a brand new Curved Brick Coffee "Electric Morning". We will be launching during January 2017, keep your eyes peeled for more details!